A cruise is not just as any other trip, it is relaxation, meditation, silence in front of the infinite horizon, it is waking up every day in a different place and sailing away at sunset. An ultra-luxury cruise is synonymous with absolute comfort and exclusivity in elegant suites with butler service on board of elegant cruise ships that sail across the seven continents, offering exclusive itineraries to discover the most beautiful ports of the Mediterranean, the most exclusive islands of the Caribbean, the unspoiled nature of the Galapagos or the hidden wonders of Asia. I am talking about all-inclusive luxury and plenty perks included in the price even for entry-level staterooms. These advantages may vary from unlimited drinks of your choice, in-suite free minibar restocked daily, wi-fi, excursions, Michelin-starred restaurants and pre/post cruise stays in luxury hotels.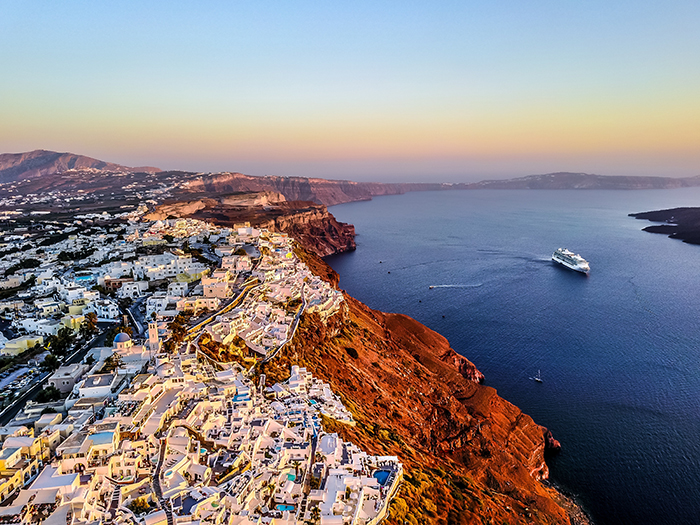 Ultra-luxury cruise companies have a variety of vessels; ships, discovery yachts, sailing yachts, medium-size yachts (with a  capacity of 700 to 100 guests), with an excellent guest-staff ratio which is, in most cases, of 1:1. Their small size enable these vessels to dock in the most exclusive ports of the world, such as Portofino, St. Barth or Bangkok, just to name a few, which cannot be reached by the big ships. Long hours in port and  numerous overnights allows guests to fully enjoy the time spent ashore and to choose among the many excursions offered by the Company, or book a private tour, with guide and driver at their disposal and a bespoke itinerary. The comforts onboard are in line with the standards of the finest luxury hotels and the Concierge service is always at hand to make the cruise even more enjoyable.
All ultra-luxury companies offer a full range of itineraries of all lengths, including world cruises, according to the company's style and annual calendar: Alaska, Asia, Australia and New Zealand, Caribbean, Cuba, Galapagos, Middle East, Mediterranean, Polynesia, and more; dream destinations for travelers looking for unique places to live an unforgettable experience.